For a comprehensive list of all treatment charges in the NHS in Scotland, please consult the Statement of Dental Remuneration. - Click Here
On initial examination, you will be given an estimated cost of treatment although that may change as treatments are carried out. It is in your best interest to complete your current course of dental work as failing to do this may deregister you from the practice. We advise you to attend regularly to remain a registered patient.
Payments - You can pay by cash, debit and switch card.
You will be asked to pay in installments at each appointment; payment should be settled before completion of treatment. Failure to settle an account may result in deregistration.
Exemption – If you are currently in, receipt of benefits and do not have to pay for dental charges proof must be shown to the receptionist before you go into the surgery. If you are under 26, you automatically qualify for free NHS dental care.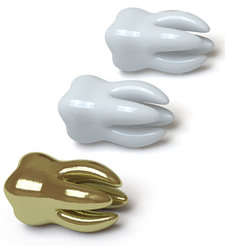 NHS fees valid from November 2022:
| | |
| --- | --- |
| New Patient Examination | £FREE |
| Recall Examination | £FREE |
| Small Dental X-rays (two films) | £5.68 |
| Exams, two small x-rays and scale and polish | £18.60 |
| | |
| Amalgam fillings: | |
| - one surface (per tooth) | £8.80 |
| - two or more surfaces (per tooth) | £17.08 |
| | |
| Root treatment: Including opening root canal for drainage, pulp extirpation, incision of an abscess and any necessary dressing and all other preparatory treatment | From £47.56 |
| Extractions | From £8.12 |
| Porcelain Veneers | £105.04 |
| Inlays and Crowns | From £96.28 |
| Dentures | From £111.52 |
Private fees:
| | |
| --- | --- |
| White filling side or back tooth | From £75 |
| Endodontic (root canal) under a private crown or filling (including re-root treatment) | £165 - £330 |
| White crown on back tooth | From £385 |
| Full porcelain crown on any tooth | From £385 |
| Bleaching - full mouth | From £330 |
| Sports Mouth Guard | From £55 |